La prestigiosa terapeuta portuguesa Rita Azeredo será la examinadora oficial del curso
 La primera terapeuta Bowen en el país luso, mi colega Risa Azeredo,  revaloriza el staff de Bowtech Galicia 2017 como profesora examinadora. Todas las personas que se animen a adentranse en la aventura de la técnica desarrollada en Australia, en la década de los 50 por Thomas Ambrose Bowen (1916-1982), serán evaluadas, allá por abril, por una de las profesionales más prestigiosas y reconocidas en el mundo Bowen.
Esta mujer pasa por ser la mejor terapeuta Bowen en Portugal, trabajando como formadora/instructora de Bowtech y realizando varios cursos tanto dentro como fuera de las fronteras de la República Portuguesa. Además, es miembro fundador de la Associação Portuguesa de Terapeutas de Bowen de la que fue presidenta.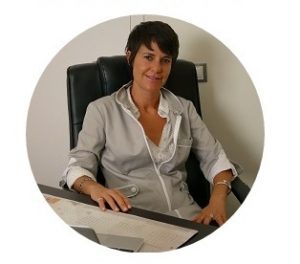 Azeredo, como ella misma relata en su web, conoció esta técnica gracias a su propia experiencia como paciente reumática con Espondilitis Anquilosante (EA). Esta es una dolencia reumática inflamatoria crónica, dolorosa y progresiva, que afecta a las articulaciones de la columna vertebral y, en especial, a las articulaciones sacro-ilíacas y de la región lumbar. Provoca múltiples dolores en las articulaciones y, lentamente, resta movilidad y debilita los huesos, dejando al paciente más expuesto a fracturas óseas y otras dolencias como la osteoporosis.
Desde el año 2007 viene especializándose en el tratamiento de dolencias autoinmunes y aplicando esta experiencia diariamente con resultados notables. Desde 2006 se dedica a tiempo completo a praticar Bowen, dividiéndose entre su clínica de terapia Bowen en Lisboa, una clínica de fisioterapia en Portimão y un Centro de terapias en Loulé. Presentó y mostró la Terapia de Bowen en programas televisivos en las cadenas de televisión Madeira e TVI. Participó como oradora invitada em Forum Massagem 2008 em el parque das nações en Lisboa, donde hizo una demostración sobre la Terapia de Bowen.
Según se destaca en su página web, es graduada y certificada por la The Bowen Association of UK, con calificación de movimientos avanzados. Realizó un curso de Anatomía y Fisiología Humana y otro de Primeros Auxilios. Está protegida por un seguro de trabajo y realiza todos los años dos días de formación en los cuales la Associação certifica que continúa a practicar la Técnica de Bowen correctamente en su forma original.
Desde julio de 2011, posee completo el módulo avanzado II (la formación más especializada de la instrucción de la Academia Australiana de la terapia de Bowen y de la Bowtech, convirtiéndose en la terapeuta con mayor grado de especialización en Portugal. Todo un valor en alza para la formación Bowtech Galicia 2017 que comienza en próximo mes de noviembre en la que ya te puedes inscribir aquí. Adelante con la técnica Bowen!